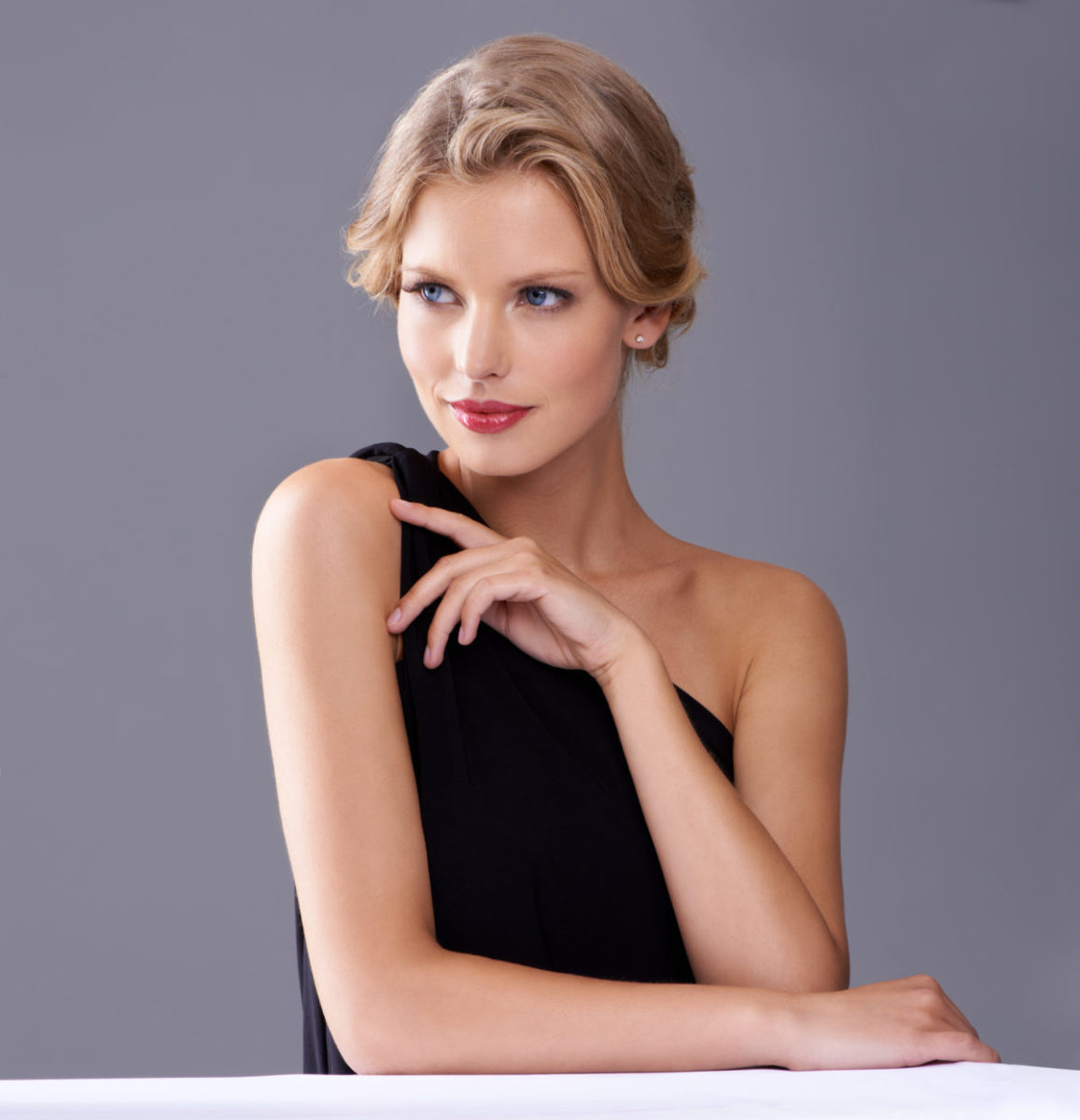 A small or recessed chin is one of the most common concerns Dr. David Magilke hears from his facial plastic surgery patients. These patients often worry that their chin appears "weak" or out of balance with the rest of their facial features. Dr. Magilke offers several facial rejuvenation options to improve the appearance of the chin and face. Here, the Portland facial surgeon explains these options in detail.
Chin Implants
Chin implants are the most popular option to enhance a small or recessed chin. Made of rubber silicone or similar material, chin implants come in different shapes and sizes to give the patient the right amount of projection needed for a more well-defined chin. A properly placed chin implant also balances out the upper and lower halves of the face for a more harmonious facial appearance.
Dr. Magilke is very meticulous in his placement of chin implants. He takes several measurements of the patient's face to determine which implant size is best. Dr. Magilke also uses computer imaging software to allow patients to visualize their results. Chin implants are placed in an outpatient procedure under local anesthesia or intravenous sedation. They are designed to be strong and durable, and can last a lifetime.
Dermal Fillers
Under the right circumstances, Dr. Magilke can enhance the chin using dermal fillers. He will inject small amounts of the chosen dermal filler into precise areas, adding volume to the chin and other facial areas to bring balance and symmetry to your facial profile.
Chin augmentation with dermal fillers is an appealing option for many patients because it avoids the risks, scarring and downtime associated with surgery. Depending on the injectable product used, results can last a few months to several years. If the patient is not satisfied with the results, he or she can simply wait until the body has metabolized the injectable product and consider other options. Dermal fillers also give patients the opportunity to "preview" what their results may look like with more permanent options like a chin implant.
Complementary Procedures
Chin augmentation is often combined with other facial procedures to produce comprehensive results. Rhinoplasty and neck liposuction are two procedures commonly combined with chin augmentation. Dr. Magilke will review all of your options with you upon evaluating your facial anatomy and aesthetic goals.
Dr. Magilke invites you to learn more about your chin augmentation options by scheduling a one-on-one consultation with him. Contact Portland Face Doctor by calling (503) 297-6511 or emailing us today.