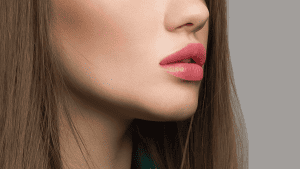 Full, plump lips are an attractive feature that has a significant impact on your overall facial appearance. Unfortunately, lips can lose volume and elasticity over time, leading to thinning lips that are not in proportion to the rest of the face. Likewise, you may not have naturally plump lips, and wish to achieve a new look. Enhancing the lips to achieve a fuller look can be done with lip injections. Dr. Magilke offers several types of lip injections to his patients. Deciding on the right filler comes after your consultation, during which you will be asked about your cosmetic goals and desired lip filler outcome. Explore the filler options we have to offer below.
Lip Filler Benefits
A diversity of patients seek out lip fillers due to the range of benefits they offer.
Restore previous lip size: With age, the lips can lose volume. What was once a plump pout may look different and thinner after some time. Lip fillers can restore your previous lip size, helping you to look more like your younger self.
Correct the shape of the lips: Lip asymmetry can affect your appearance. Lip fillers may be used to improve the shape and size of the lips so that they appear more balanced.
Enhance the lips: Of course, enhancing the volume and plumpness of the lips is a very popular benefit of lip injections, as they are great for a new, enhanced lip look that lasts.
Reduce signs of aging: Lines surrounding the lips can give away your age. A smooth lip appearance is possible with fillers.
Confidence boost: Feeling great about how your lips look is sure to boost your self-confidence. You may feel more comfortable wearing certain shades of lipstick or trying out different makeup techniques after your lip enhancement, which can have a positive effect on how you view yourself.
Restylane Kysse®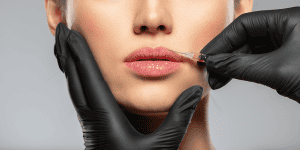 This lip filler option adds attractive volume and helps smooth lines on the upper lip. Restylane Kysse® also enhances the color of the lips. Our skilled injectors will improve your lips with precise injections that result in natural-looking lip movement. The results can last up to a year, leaving you with a plump, vibrant lip appearance that looks great on you.
Restylane Refyne®
Restylane Refyne® is composed of hyaluronic acid and is used to help smooth out the lines that surround the mouth. This treatment can plump up your lips and help reduce the harsh surrounding lines. Restylane Refyne® helps you achieve a softer, more natural appearance, and the reduction of these harsh lines can make you look younger.
Juvederm Ultra®
Juvederm Ultra can help give you the attractive lip volume you desire. This advanced injectable gel can be used to restore lost plumpness and hydration and improve skin elasticity in the treatment area.
Juvederm Volbella®
This hyaluronic acid dermal filler is formulated for the delicate skin on the lips. The pliable formula is ideal for providing a smooth, natural-looking enhancement. Not only does Volbella® improve lip plumpness, it also helps soften the wrinkles around this area.
Schedule a Lip Filler Consultation
If you are ready to see how lip fillers can improve your look, contact our office today to schedule a consultation.