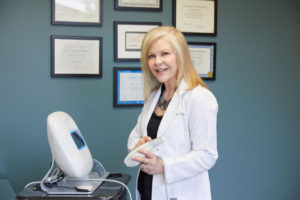 Just because you don't need a surgical procedure or aggressive laser treatments doesn't mean you cannot improve and maintain your complexion. Clear + Brilliant™ is a mild diode laser treatment that superficially treats the skin and softens lines, improves texture and evens out color changes. Each treatment results in a noticeable improvement, and a series of treatments over time and improve even stubborn skin problems. Redness last for only a few hours and can be concealed with makeup, so no recover time is needed. It is a great treatment for younger skin, or for maintenance after a more aggressive laser procedure. Scheduling a series of 4-6 treatments over the course of 6 months is a great beauty secret that fits into today's active lifestyle.
Are You A Candidate for Clear + Brilliant™ Diode Treatment?
What may make you a good candidate for a Clear + Brilliant™ diode treatment:
Some signs to look for that may make you a good candidate for a Clear + Brilliant™ diode laser procedure:
Your skin has superficial lines around the mouth and eyes.
You have fine lines on your cheeks and your skin texture is a little rough.
You have superficial brown "age spots".
Results You Can Expect
Right after the procedure your face is mildly red, which lasts for a few hours. Over the next few days your face may feel dry and "sandy" as the superficial skin heals. Within a week you will notice a brighter, softer and more youthful texture. Will multiple treatments age spots will fade and fine lines and wrinkles will soften.
Related Posts