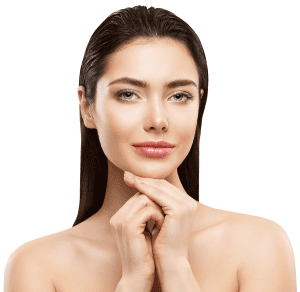 If you are considering getting facial fillers, there is no shortage of options available to you. The Juvéderm® family of fillers offers a number of treatments that can be used to achieve different outcomes and address different concerns.
What is Juvéderm® used for?
Juvéderm® is an excellent choice for reducing fine lines and wrinkles. The injections consist of hyaluronic acid, which is a naturally occurring substance in the body that helps with the plumpness of the skin. Your skilled provider at Portland Face Doctor will recommend the filler that is right for you.
Juvéderm Voluma®
Juvéderm Voluma® targets the cheek area. Over time, plump areas of the body can start to lose volume, including the facial cheeks. This filler is often used for those who are currently experiencing this type of volume loss in the face. Juvéderm Voluma® improves the look of the cheek by restoring plump volume to create a more youthful facial profile.
Juvéderm Ultra®
This advanced dermal filler has a smooth consistency and is great for improving elasticity, hydration, and skin support at the treatment site. Your Portland Face Doctor expert may choose Juvéderm Ultra® to treat wrinkles surrounding the mouth, the tear trough area, and for lip enhancement.
Juvéderm Vollure®
The presence of nasolabial folds can significantly change the look of your face, and many patients are not happy with them. Juvéderm Vollure® is used to treat these lines and restore your youthful appearance. Our skilled specialists will use this filler to soften the contour of this area by adding volume to the lines.
Juvéderm Volbella®
Juvéderm Volbella® is great for lip lines and the delicate area of skin under the eyes. Volbella® can also help restore or create definition in the lips. This easily spreadable gel is the ideal option to help create a softer and more natural appearance and appeals to those that are bothered by the lines around their mouth and want to increase lip size in a subtle way.
Juvéderm Volux®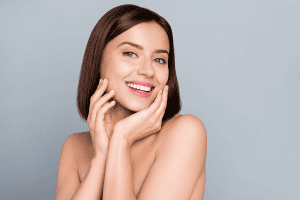 Portland Face Doctor is happy to offer Juvéderm Volux® to our patients. Droopy skin around the jaw can make you appear much older than you are. A more youthful profile can be achieved with Juvéderm Volux®, which treats the skin around the jaw for a firmer, lifted appearance without sagging. Additional advantages include improved definition of the jawline, reduction in the appearance of jowls, and an improvement in the look of sagging skin on the jaw.
Anti-Aging Fillers in Portland
Although aging affects us all, you don't have to live with the cosmetic effects of it. You can regain your youthful appearance with anti-aging Juvéderm® fillers. Our non-surgical facial treatments create natural-looking results that help you look your best. The highly trained professionals at Portland Face Doctor understand the desire you put your best face forward and are ready to help you get the look you want with the Juvéderm® family of dermal fillers. We are here to help and can answer any questions you may have regarding our services. To get started on your journey to a more youthful you, contact our office today to schedule your appointment.