As important as it is to select the right surgeon for your first facelift, it can be even more important to get an experienced doctor for your second such procedure. Respected Portland facial plastic surgeon Dr. David Magilke has a nuanced understanding of a post-surgery face, making him a great choice for revision facelift surgery.
Reasons for Choosing the Revision Facelift
There are two main reasons a patient might seek a second facelift. The first is that they are displeased with their first facelift. Maybe they selected a surgeon based on price or misleading before-and-after photographs. Regardless, it does not feel good to walk around with bad work done on your face, so you may seek out a second, more experienced doctor to try to correct aspects that were either poorly done or missed altogether.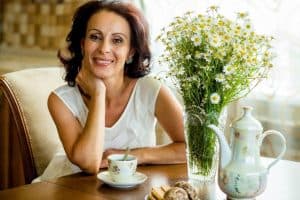 The second common reason is that many years have passed since the first facelift. Even a great facelift procedure that lasts 10 years is not immune to the gradual signs of aging. In a case like that, a patient may choose to undergo a second facelift to rejuvenate his or her face all over again.
Revision Facelift Potential Benefits
For starters, revision facelift can achieve many of the qualities you received (or were promised to receive) in your first facelift, such as reduced signs of wrinkles and lines on the face, and tightened skin to get rid of sagginess around the jaw and neck.
Among the more common reasons Dr. Magilke's patients request a revision facelift not long after a first procedure is that the first surgeon did not do an adequate job of reducing jowl skin, or the skin is pulled so tightly that it does not look natural. Dr. Magilke is skilled at addressing these problems, and he can also perform the revision in such a way that it better conceals previous scars.
Good Candidates for Revision Facelift
Ideal patients for a revision facelift are those who are displeased with their original facelift or would like to recreate the results of a previous facelift. They should be in good health to undergo this elective surgery, and set reasonable expectations on what a revision can accomplish.
Patients will also need to wait at least six months after their prior facelift before attempting this procedure again. It is helpful for Dr. Magilke to see what your fully healed face looks like before making further adjustments, so you may need to exercise some patience if you are displeased with another surgeon's work.
Recovery from Revision Facelift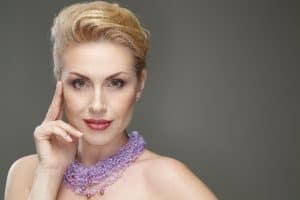 Expect revision facelift to have a similar recovery time and experience to your first surgery. Dr. Magilke recommends that you stop working for a week or two while you rest and the swelling and bruising from the surgery subsides.
Schedule a Consult for a Revision Facelift
Even if you were pleased with your first facelift by another surgeon, it may be worthwhile to find a surgeon who is specifically experienced at revision facelift since there are other factors to consider like the skin being thinner after the previous procedure and existing scar tissue getting in the way of new incisions.
Dr. Magilke knows how to perform revision facelift in such a way that he can avoid complications and give you a (re)rejuvenated face that you will be happy with. To schedule a consultation to discuss the particulars, call or email his Portland office.