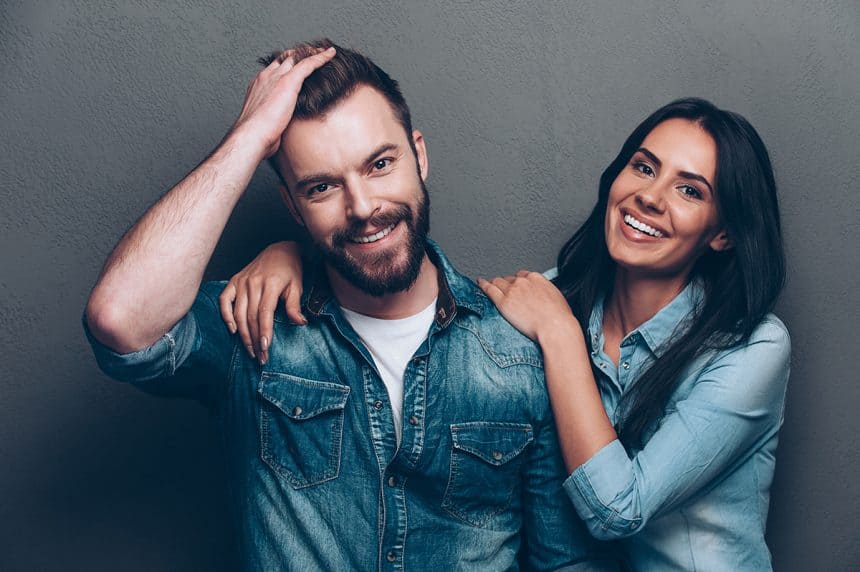 Women may make up the majority of plastic surgery patients, but more men seek cosmetic improvement with face procedures every year. The goals of men and women for facial plastic surgery vary, with male patients looking for a more defined facial appearance and female patients wanting a softer complexion. The surgical approach for men and women is also different due to thicker or thinner tissues in the face. 
Dr. David Magilke is double board-certified by the American Board of Facial Plastic and Reconstructive Surgery and the American Academy of Otolaryngology, Head and Neck Surgery. He is considered a premier facial cosmetic surgeon in the Portland area and has given countless men and women high-quality care and natural, long-lasting results since 1996. He will customize the technique for your face procedure based on your anatomy, cosmetic goals and gender (as applicable).
What Face Procedures Do Men and Women Choose?
The American Academy of Facial Plastic and Reconstructive Surgery (AAFPRS) released results from its 2021 member survey which showed interesting trends among men and women getting facial plastic surgery and cosmetic treatments. There was a 40 percent increase in surgical and non-surgical procedures in 2021, with rhinoplasty, facelift and blepharoplasty being the most common. This surge may be linked to a rise in work from home or hybrid workplace positions where men and women have more time and flexibility to pursue their cosmetic goals.
These procedures can dramatically alter the facial appearance and are customized to each patient's needs. Men tend to desire more prominent cheekbones and chins with a square jaw and focus on the lower face and neck. Women often want softer facial contours with a broad smile, wide eyes and round, youthful cheeks. These differences in cosmetic goals affect how the face procedure is performed and the outcome.
Anatomical Differences in Men and Women
When it comes to face procedures, there are many considerations for the surgical technique, including anatomical differences and facial hair. The incision type and position for male facelifts must consider how facial hair grows and avoid disrupting hair follicles or leading to excessive scarring that may prevent hair regrowth. Incisions are camouflaged to avoid noticeable scarring, whether a man prefers a robust beard or a clean shave.
The skeletal and ligament structures in women's faces are weaker, which makes facial plastic surgery slightly easier in female tissues. Men have thicker skin and heavier faces, particularly in the lower third, where fat is more fibrous, and their faces contain more veins and arteries than women. These differences must be accounted for to achieve the best results possible with facial plastic surgery.
What Are the Benefits of Facial Plastic Surgery for Men and Women?
Research demonstrates that facial plastic surgery, including eyelid surgery, facelift and brow lift, can increase the perception of attractiveness and trustworthiness in men. Similar research shows a significant increase in femininity ratings for female patients. It's part of human nature to judge the facial appearance of those you meet daily and is a survival instinct.
If you're interested in facial plastic surgery, contact the Portland Face Doctor to schedule a consultation with Dr. Magilke. Call (503) 297-6511 or fill out our online contact form.