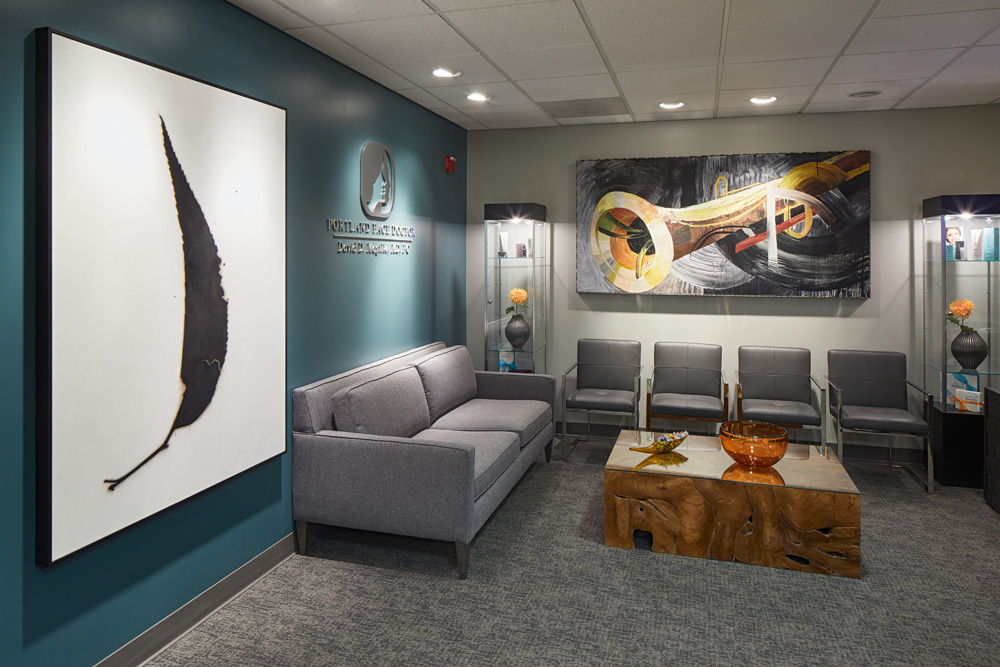 When you are considering a cosmetic procedure, visiting a small, friendly, private office is comforting. When you are actually having a cosmetic procedure, being at a major medical center gives you confidence. You're in good hands with Portland Face Doctor and can feel safe knowing that Dr. Magilke practices in an AAAHC-accredited facility on the campus of St. Vincent Hospital.
After all, most cosmetic procedures are medical procedures that require the highest standard of professionalism and safety. Portland Face Doctor provides you with the best of both worlds. Dr. David Magilke and his team of well-educated and friendly providers are passionate about making you look as good as you feel.
Your introduction to the Portland Face Doctor begins with a personal consultation with Dr. Magilke, because successful partnerships are formed after getting to know each other. During your consultation you will have the opportunity to discuss your concerns with Dr. Magilke. He will take all the time necessary to explain potential procedures that will address your concerns and thoroughly answer your questions. You will also be given a personal treatment plan and estimates for procedures you are considering. Should you have additional questions after leaving our office, you are invited to come back for a second complimentary consultation. We know deciding to have a cosmetic procedure requires careful consideration. We want you to feel completely comfortable in choosing Portland Face Doctor.
Your procedures are performed in the comfort and privacy of our in-office surgical suite. You will also find state-of-the-art aesthetic equipment and medical grade products, so all of your facial concerns can be addressed. Best of all, you will establish a relationship with a team of caring professionals that make each visit a pleasure.