BOTOX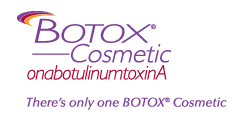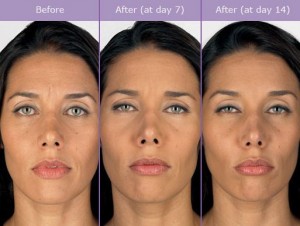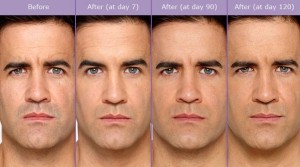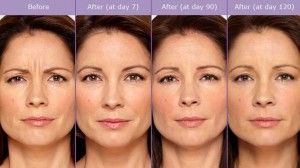 Discover the proven results that 11 million women and men have experienced. With real, noticeable results, no surgery and no recovery time, there are many reasons why BOTOX® Cosmetic has been chosen by millions of women and their doctors. BOTOX® Cosmetic may be the one for you. You may feel that the moderate to severe glabellar lines between your brows make you look tired or unapproachable, or have other reasons for being curious about BOTOX® Cosmetic.



---
Dysport

Dysport® is a prescription injection for temporary improvement in the look of moderate to severe frown lines between the eyebrows (glabellar lines).



BOTOX & Dysport FAQ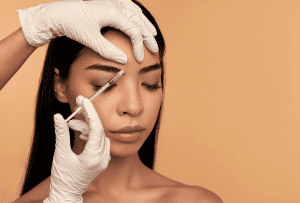 I would talk about Botox and Dysport interchangeably because both can be used in the same areas to achieve the same results. I would not specify a specific area for one type.
What is BOTOX®?
BOTOX® is an injectable cosmetic treatment that is used to reduce the look of facial lines and wrinkles, such as crow's feet or lines on the forehead.
What is Dysport®?
Dysport® is an injectable that targets moderate to severe glabellar lines.
Will I feel pain during the treatment?
Dr. Magilke understands that some patients may be concerned about pain associated with their cosmetic treatments. He and the skilled staff at Portland Face Doctor are committed to ensuring that you are relaxed and comfortable at all stages from the moment you enter our office.
The injection needle used is very thin, so any pain you feel should be minimal.
What are the benefits of BOTOX® and Dysport®?
BOTOX® and Dysport® are attractive choices for many patients who are looking to diminish the effects of time on their faces. Benefits include: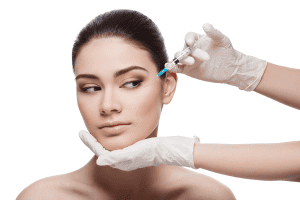 Enhances your beauty: These treatments are a fast and effortless way of enhancing your natural beauty. BOTOX® injections can help erase stubborn crows' feet, and Dysport® injections help smooth out deep glabellar lines, allowing you to achieve a refreshed, youthful look. You may also notice a boost in confidence following your treatment. When you feel good about your look, you may find it more enjoyable to be expressive and interactive with others without worrying about wrinkles.
Fast procedure: Cosmetic injections are administered at Portland Face Doctor in fast and effective procedures. They are an excellent way to rejuvenate your appearance without significant downtime or recovery. This makes your cosmetic injection treatment a convenient process for you.
Customizable treatment: Portland Face Doctor Team will work with you to customize a treatment plan that helps accomplish your fresh-face goals. If you have specific concerns, bring them up during your consultation so that they can be addressed with your treatment. Portland Face Doctor Team and staff are committed to your satisfaction with your results and want you to feel confident in your refreshed appearance.
Noticeable results: One of the many benefits of BOTOX® and Dysport® injections is that the results from these procedures tend to appear quickly. After your treatment, you will start to see your stubborn wrinkles dissipate, giving a smoother overall look.
Non-surgical treatment for wrinkles: Though many may want to get rid of wrinkles, surgery may not be the preferred method. Luckily, BOTOX® and Dysport® offer impressive wrinkle-reduction benefits without the need for surgery or extended recovery.
Am I a good candidate for these cosmetic treatments?
Portland Face Doctor Team will ultimately decide if you are a good candidate for these cosmetic treatments. However, many candidates share similar characteristics and reasons for seeking out injections, including:
Moderate to severe forehead wrinkles
Signs of aging such as crow's feet
Desire for a youthful appearance
Realistic expectations for cosmetic improvement
How long will my results last?
You can expect your beautiful results to last for around three to four months. During that time, you will notice a smooth face and an improvement in the appearance of wrinkles and lines. Portland Face Doctor Team may recommend a recurring regimen to make your results as last as possible.
Related Posts