As we age, our skin inevitably loses its youthful appearance as the production of natural dermal volumizers and moisturizers such as hyaluronic acid (HA) diminish, leaving lines and wrinkles where our skin was once youthful, even and radiant. Belotero Balance® is an HA dermal filler, made of the same volumizing and moisturizing component of your skin, so it is the natural choice for reducing the appearance of lines and wrinkles.
When injected, it instantly plumps and adds volume to the areas where it has been lost. Even the finest lines can be treated with confidence with Belotero®, offered in Portland by premier plastic surgeon Dr. Magilke.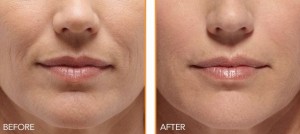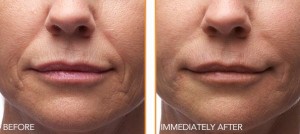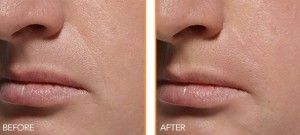 ---

Everyone's skin ages differently and JUVÉDERM® XC may be used to rejuvenate multiple problem areas.* From smile lines to vertical lip lines, you can smooth away unwanted wrinkles and restore natural contours.

---
JUVÉDERM VOLBELLA®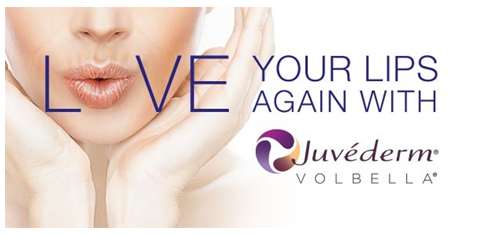 Portland Face Doctor offers Juvéderm Volbella®, a smaller syringe dermal filler providing more affordable, subtle volume to the lips and softening the appearance of fine lines around the mouth while providing longer lasting results than other dermal fillers.
Long Lasting – Natural Look – No Swelling, No "Duck" Lips – Smoker Line Eraser.
---
Juvederm® Voluma™ XC

If you have been searching for fuller, more youthful cheeks that last for years, Voluma™ may be your answer. Early results are exciting – beautiful, natural volume replacement. The research from the company is impressive and testimonials from patients in Europe who have been treated years ago are also glowing. Learn more by scheduling an appointment with Dr. Magilke, Voluma™ might be the perfect answer to your volume loss concerns.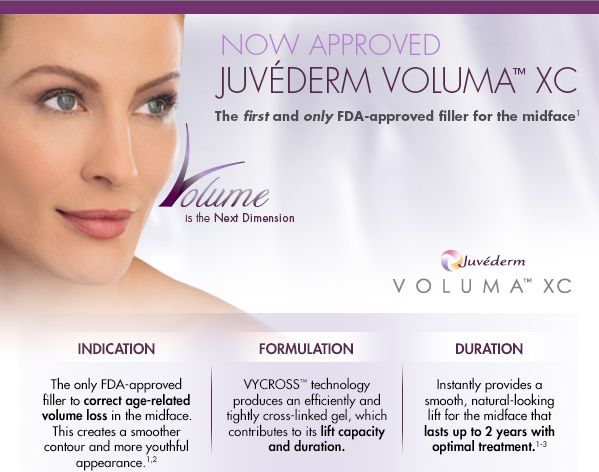 ---
Sculptra contains poly-L-lactic acid, which stimulates your body's production of collagen. This helps to plump your skin so that it has youthful volume, while also minimizing lines and wrinkles. Although Sculptra's effects take longer to manifest, they also last much longer than most other dermal fillers, with results lasting for about two years. Our patients love how natural the results look, too.
---

Dr. Magilke offers Restylane® to his Portland clientele. The Restylane® family of products includes Restylane® and Restylane-L®. These products can be used to add volume and fullness to the skin to correct moderate to severe facial wrinkles and folds, such as the lines from your nose to the corners of your mouth (nasolabial folds). They may also be used for lip enhancement in patients over 21 years.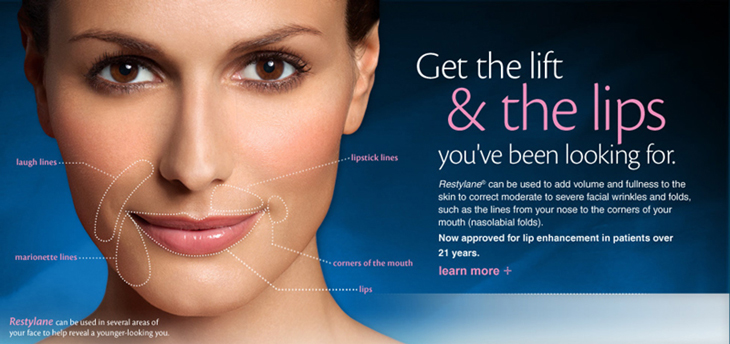 ---
Dermal Filler FAQs
What Are Dermal Fillers?
Dermal fillers are injectable skin treatments that can be used to lift and sculpt the face to improve skin texture and provide patients with a smoother complexion. Dermal fillers are designed to closely resemble the natural collagen produced by the body that tends to diminish as we age.
Which Areas Can Be Treated with Dermal Fillers?
Dermal fillers are commonly used to enhance the shape and fullness of the lips, smooth away the lines between the corner of the mouth and the nose, and revitalize the appearance of the cheeks.
How Much Do Dermal Fillers Cost in Portland?
Dermal filler cost varies from patient to patient. Dermal fillers are priced per syringe, so the cost of a treatment depends on the product used and the extent of the procedure. The cost of products like Restylane and Juvederm ranges from approximately $500 to $900 per syringe, with facial treatments typically requiring two syringes. Schedule a consultation with Dr. Magilke for a personal dermal filler cost quote.
How Long Do Dermal Fillers Last?
Dermal filler effects are not permanent but are long-lasting. Depending on the product used, the treatment area, and the patients' current skin condition, dermal filler results will typically last anywhere from six months to two years.
Are There Any Risks with Dermal Fillers?
Potential risks and complications associated with dermal fillers include:
Post-treatment swelling (24-72 hours)
Bruising and bleeding at the injection site (2-10 days)
Infection or skin rash
Overcorrection of wrinkles and asymmetry
To learn more about the risks of dermal fillers, schedule a consultation with Portland board-certified facial plastic surgeon David Magilke, MD
Dermal Fillers vs. Botox
Dermal fillers and Botox are both minimally-invasive cosmetic skin treatments but are vastly different in terms of their methods and results. Botox is used to paralyze muscle movement to minimize the appearance of wrinkles and from lines that have been caused by repeated facial expressions. Results typically last for three to four months. Dermal fillers are used to add fullness to the facial features, typically in the cheeks, lips, as well as the nasal labial folds and marionette line. Results last up to two years.
Portland patients who want to learn more about dermal filler treatments can visit Dr. David Magilke to discuss treatment options. Candidates for facial rejuvenation can set up their consultation by email or by calling our office at 503-297-6511.
Patients can view the results of our dermal fillers and other facial procedures by visiting our before and after treatment gallery.
"Exceptional introduction to Dr Magilke and his professional staff. Extremely accommodating and informative I promptly switched doctors after initial impression."
-Patient Review, Healthgrades.com
Related Posts