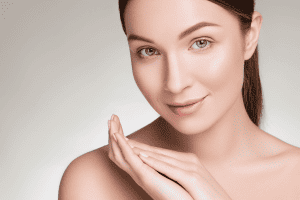 Portland Face Doctor is pleased to offer the Restylane range of products to our patients. These widely used fillers are sought out by patients who want to achieve a younger, rejuvenated appearance. They are beneficial for a variety of problem areas and quickly provide noticeable results for our patients. Restylane® fillers are carefully injected into target areas by our highly skilled professionals at Portland Face Doctor.
Restylane-L®
Restylane-L® is a dermal filler that improves the appearance of wrinkles and lines on the face. This filler is injected into the targeted area and adds volume and a youthful plumpness to the face. It is also used to treat nasolabial folds and enhance the lips. You can expect your results to last six months.
Restylane Lyft®
The hands often give away the age of a person, so it is natural to desire beautiful, youthful hands that can complement your cosmetic goals. If you are bothered by the aging appearance of your hands as well as your face, Restylane Lyft® can address both concerns. This clear injectable can be used if you desire more plumpness in these areas.
Restylane Contour®
If you have issues with the appearance of your mid-facial area, ask our experts about Restylane Contour®. This injectable was developed to produce natural-looking definition of the cheek area. This cheek filler can provide you with the beautiful, youthful facial contour you desire.
Restylane Kysse®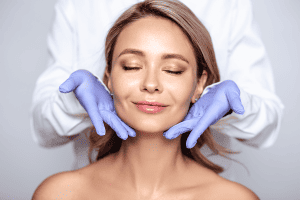 Natural-looking lip augmentation results are a reality with Restylane Kysse® When you get treated with this lip filler, not only will you see noticeable enhancement of the lips, you will also be able to enjoy natural-looking lip movement. This can help you avoid an obvious lip enhancement appearance while still receiving the benefits of a fuller look.
Restylane Defyne®
Aging skin tends to lose elasticity, resulting in an appearance that is highlighted by unwanted lines, wrinkles, and laxity. A youthful appearance can be yours again with this dermal filler option that is designed to treat deep laugh lines and improve chin projection. A defined chin and a reduction in laugh lines can improve the way your face looks from every angle.
Restylane Refyne®
Feel confident expressing yourself with Restylane Refyne®. This filler can reduce laugh lines, also known as nasolabial fold and marionette lines, while helping you maintain your facial expressions.
Contact Our Portland Office
At Portland Face Doctor, our specialists are extensively trained in their craft. They skillfully administer each treatment with your cosmetic goals, comfort, and safety in mind. Our experts continue to stay abreast of the most innovative techniques and remain focused on attention to detail. Feel confident that you will have a great experience at our facility as you receive quality care and beautiful results. Turn back the hands of time with the Restylane® line of fillers at Portland Face Doctor. Contact our office today for a better you tomorrow.