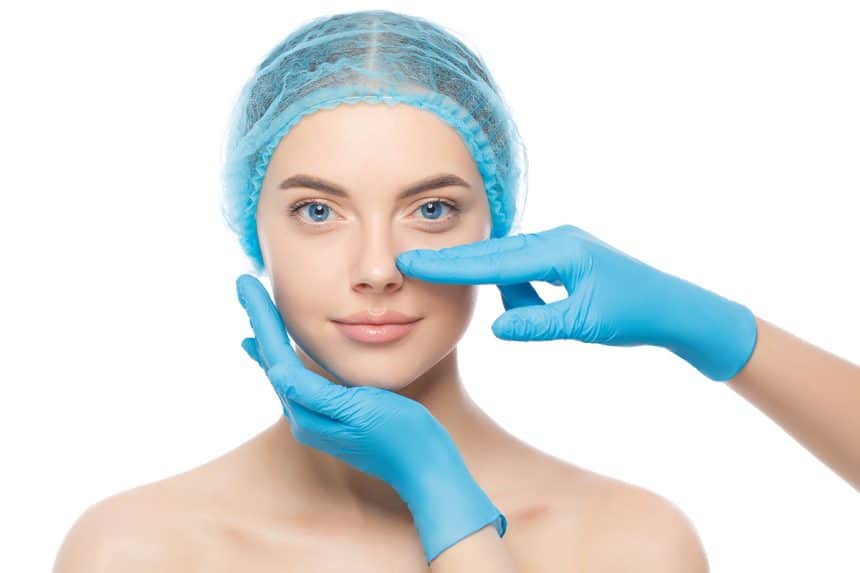 Rhinoplasty continues to be one of the most popular plastic surgeries, and it was the second most commonly performed aesthetic procedure in 2020. An asymmetrical or misshapen nose can throw off the balance of your facial features, and many men and women are unhappy with the shape or size of their noses. A disproportionately large nose can dominate your face instead of harmonizing with your other attributes. Many patients want to correct their noses but still look like themselves and preserve their individuality. 
Dr. David D. Magilke is a board-certified facial plastic surgeon who performs rhinoplasty for aesthetic and functional reasons, such as improving breathing problems caused by an abnormality in the nasal structure. Nose surgery can fix a nose that is under- or oversized, crooked or off-center or has a hump or bump on the nasal bridge. He can also address a drooping, bulbous or upturned nasal tip. Dr. Magilke can deliver the nose shape and size you desire while maintaining your unique appearance.
Am I a Candidate for Rhinoplasty?
Most people who are unhappy with the appearance or function of their nose will qualify for the procedure. Patients need to be at least 18 years old or obtain parental consent, though Dr. Magilke takes these patients on a case-by-case basis. Patients may be unhappy with nasal asymmetry, experience chronic breathing issues or struggle with their self-image because of their nose.
It's essential to be in good general health before rhinoplasty and to have realistic expectations of your nose surgery results. You should only seek facial plastic surgery for your own reasons, not to please someone else.
Rhinoplasty Procedure
Nose surgery is an outpatient procedure performed with anesthesia. Dr. Magilke has developed a unique surgical approach at his Portland practice to improve aesthetic appeal and function while preserving your individual look and inherited traits. A computer imaging program can simulate results and educate patients about the surgical process to help them understand the procedure and visualize what they can expect for their outcome.
Dr. Magilke may use open or closed rhinoplasty techniques. Open rhinoplasty makes tiny incisions in the skin strip that separates the nostrils (columella) whereas closed rhinoplasty makes incisions inside the nostrils for no visible scarring. Most rhinoplasty patients can go back to work one to two weeks after nose surgery when most of the post-operative swelling and bruising are gone.
Dr. Magilke's patients enjoy a nose shape and size that is symmetrical and proportionate to the rest of their facial features and functions correctly.
If you're unhappy with your nose, contact the Portland Face Doctor today. Schedule your consultation by calling (503) 297-6511 or filling out our online contact form.