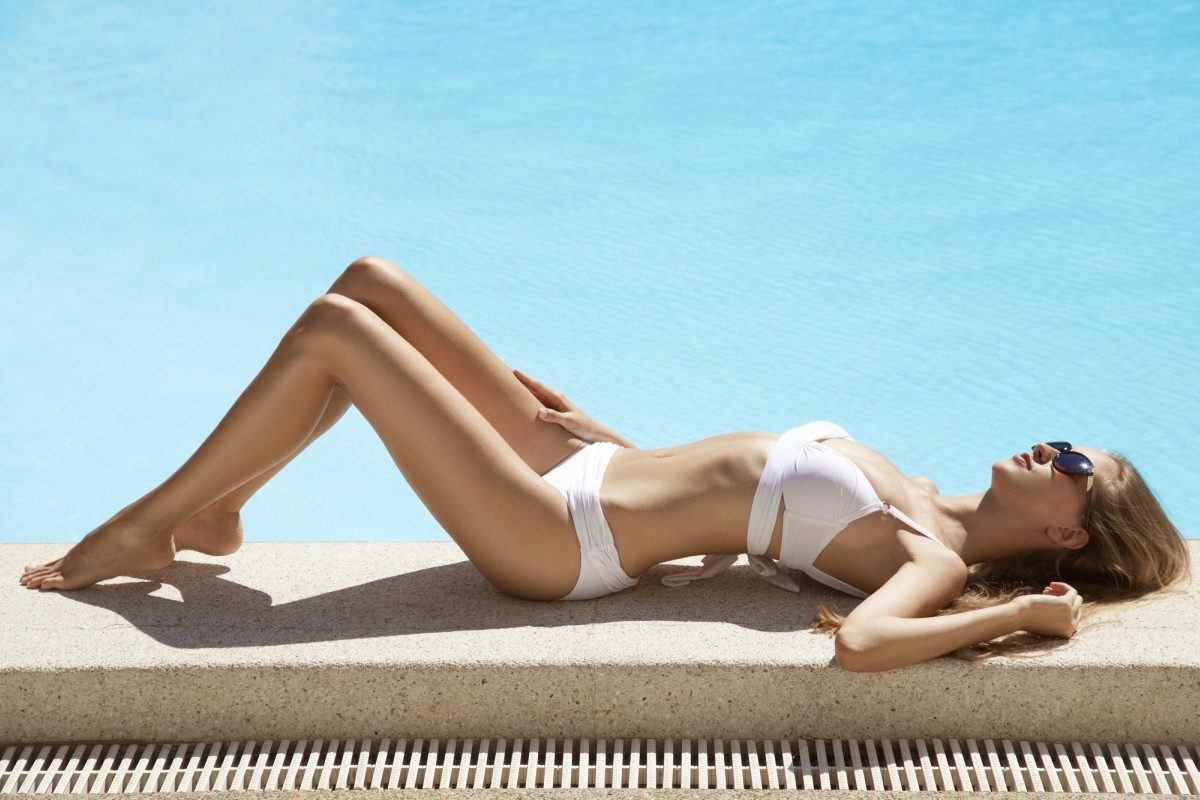 If you're like most people, you probably look forward to summer all year long. Once the weather gets warmer, you are likely eager to put away your jackets, sweaters and boots for the summer. But before you do, The Portland Face Doctor's Dr. David Magilke would like to go over some essential summer skin care tips. Following a good skin care regimen and protecting your skin from the sun can help keep your complexion looking healthy and radiant all summer long.
Sunscreen Is a Must
Applying sunscreen during the summer may sound obvious but it bears repeating. Not only does overexposure to the sun put you at risk of sunburn, it is also responsible for many visible age markers including wrinkles, fine lines and hyperpigmentation.
Sunscreen is an essential defense against sun damage. What's more, one study published in Dermatologic Surgery found that applying sunscreen regularly can actually reverse the signs of aging! The key is to use the right sunscreen and use it properly. Here is what you need to know:
Use sunscreen with SPF 30 or higher.
Use broad spectrum sunscreen, which protects against both UVA and UVB rays.
Apply sunscreen on the hands, neck, ears and other exposed body areas.
Apply sunscreen about 15 to 20 minutes before going outdoors.
Reapply every two hours or as often as directed on the instructions on your sunscreen label.
An ounce of sunscreen should be enough to cover all exposed body areas.
It's also a good idea to take additional sun protection measures. Wear wraparound sunglasses with 100 percent UV ray protection as well as protective clothing, including broad-brimmed hats and long-sleeved shirts.
Follow a Good Summer Skin Care Routine
Pair sun protection with a good at-home routine. Invest in a good medical grade skin care line (Obagi® Medical and Epionce® are great choices) that consists of cleansing, a chemical exfoliant like Retin-A or salicylic acid treatment, physical sunscreen for the daytime and a moisturizer at night, which is when your skin renews itself.
Let The Portland Face Doctor Help
If you would like professional help keeping your skin looking healthy and radiant, schedule a consultation with The Portland Face Doctor. Dr. Magilke and our team can recommend a customized skin or facial rejuvenation treatment based on your personal cosmetic needs and goals. Among our popular treatments are chemical peels and IPL therapy. Both are safe for all skin types and can address an array of aging concerns, including wrinkles, fine lines, hyperpigmentation, redness and uneven skin tone.
To book an appointment, please call (503) 297-6511 today.