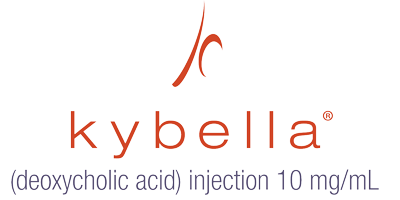 Do you struggle to feel confident due to an unsightly double chin? There are many factors that contribute to submental fullness including genetics, weight gain and the natural aging process. Regardless of the cause, David Magilke has a solution. The Portland Face Doctor now offers Kybella, an advanced technique that gives patients a slimmer-looking and defined jaw line — without the need for surgery.
When to Pursue Kybella
While many individuals who are overweight or obese are subject to submental fullness, even people who are otherwise slim may still have unwanted fat on the jawline due to genetics or aging. This extra chin fat can cause the skin in the area to droop, creating a poorly defined and unattractive jawline.
Dr. Magilke is excited to offer an innovative and non-invasive injectable treatment that eliminates this unsightly fat bulge on the chin. Kybella is an FDA-approved injectable treatment and alternative to surgical treatments such as liposuction, which are more invasive. Thanks to Kybella, patients can achieve a sleeker, more youthful jawline and neck without incisions, anesthesia, stitches or downtime.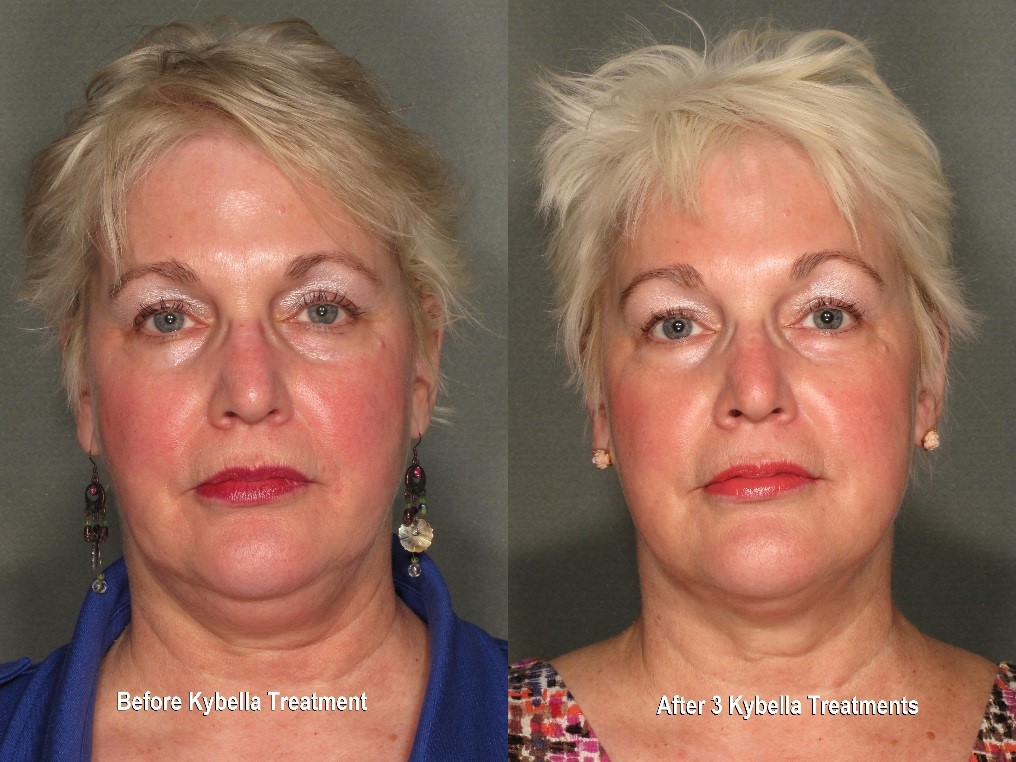 Are You a Candidate for Kybella?
You may be an ideal candidate for Kybella if you meet the following criteria:
Have submental fullness
Desire a thinner, more well-defined jaw line without surgery (e.g., liposuction)
Are in overall good health
Have realistic expectations
Prior to treatment, Dr. Magilke meets with each patient one-on-one in his office. During this initial consultation, Dr. Magilke evaluates the chin and neck areas, discusses the patient's concerns and goals, and explains the results the patient can expect.
What Kybella Treatment Entails
For best results, most patients need several injection sessions (typically between two and four, depending on the amount of fat present and the patient's goals) spaced four to eight weeks apart. Each session takes approximately 20 minutes to complete and is performed by one of Dr. Magilke's clinically trained registered nurses.
To begin, the treatment area is numbed with a topical solution to minimize discomfort. A tiny syringe is used to inject the Kybella solution into the areas with the most chin fat. Kybella works by breaking down the fat cells in the area. Once the fat is metabolized, it is naturally eliminated by the body.
Recovering from Kybella
Because Kybella does not require surgery, anesthesia or incisions, downtime is minimal; you can expect to return to work and exercise one to two days after each session. Immediately following each session, you may notice some swelling, redness, mild burning or stinging in the treated areas. These side effects are only temporary and should dissipate within a few days. Once the swelling goes down, you will see an initial improvement in the appearance of your chin and neck areas.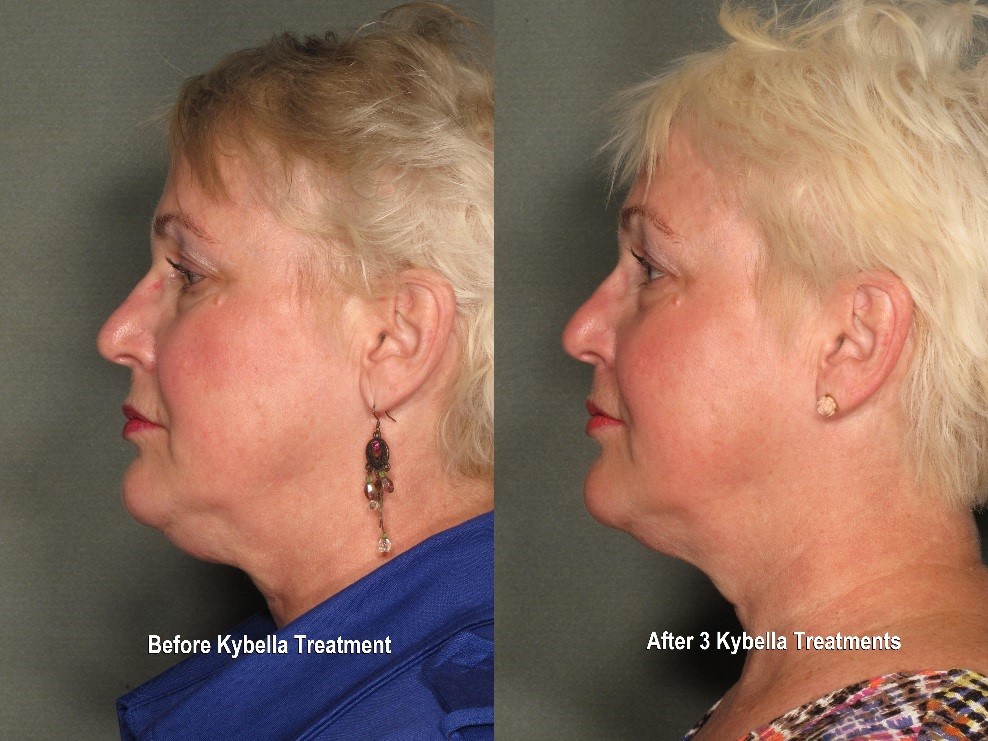 Results You Can Expect
Because Kybella painlessly destroys fat cells in the chin, the excess fat in the area is permanently gone. Most patients notice an improvement in their neck and chin areas approximately one month after the first treatment session. Typically, three or four sessions are required to achieve desired results. However, keep in mind each patient is unique, and so is each of their responses to Kybella. Upon evaluating the results from your first session, Dr. Magilke will determine how many additional sessions and dosages are needed to achieve the most optimum results. It is not uncommon for patients to look and feel younger following treatment with Kybella. Depending on your aesthetic concerns and goals, Dr. Magilke may recommend combining your Kybella treatment with other facial rejuvenation procedures to achieve a younger-looking, attractive appearance.
How to Schedule a Consultation
If you would like to learn more about Kybella, schedule a private consultation with The Portland Face Doctor, David Magilke. Please contact our office by calling (503) 297-6511.
Related Posts