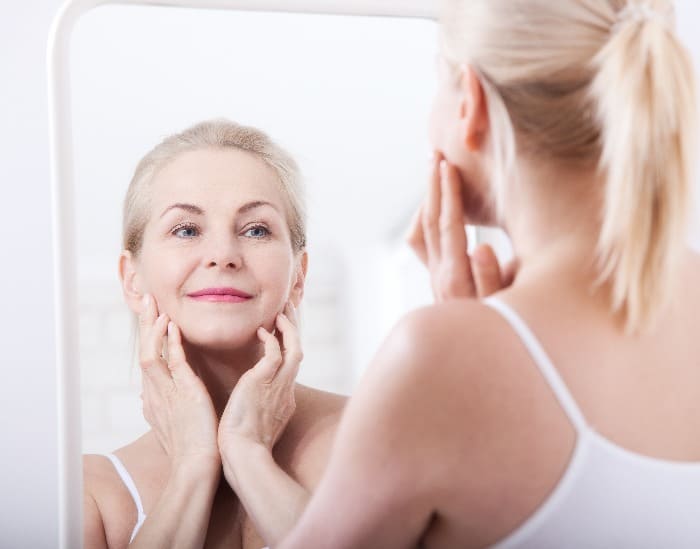 A Rapid Recovery Lift is a cosmetic procedure that offers some of the benefits of a facelift with less downtime and recovery. If you are primarily concerned about signs of aging in your neck and along your jawline, you may want to consider a Rapid Recovery Lift.
In this post, Dr. David Magilke explains how the Rapid Recovery Lift works.
The Rapid Recovery Lift Procedure
The Rapid Recovery Lift is used to tighten and reposition the skin along the jawline. It requires fewer incisions and less scarring, and the recovery period is shorter than that of a traditional facelift.
The Rapid Recovery Lift can give a tighter, more streamlined appearance to your chin and jawline. This improvement may be particularly noticeable when your face is viewed from the side.
You can expect to return to work around one to two weeks after a Rapid Recovery Lift. The bruising and incisions can be hidden by your hairstyle, so no one will know how you got your more youthful appearance.
If you opt for a traditional facelift, you may need to take two weeks off of work in order for the signs of surgery to fully heal.
Candidates for the Rapid Recovery Lift
You may be a good candidate for the Rapid Recovery Lift if you are concerned about aging in your lower face and want results with minimal time away from work or other activities. This procedure is not intended for patients with a heavy neck or who need neck liposuction.
You should also be a non-smoker in good general health if you wish to undergo a Rapid Recovery Lift.
Rapid Recovery Lift vs. Facelift
If you are also considering the traditional facelift procedure, you should consult with a facial plastic surgeon to discuss the pros and cons of each procedure. The traditional facelift can be used to revitalize a greater portion of the face, but it involves a longer recovery period. The right choice for you will depend on the results you desire and how much downtime you can handle.Schedule your consultation at our Portland facial plastic surgery office by calling (503) 297-6511.