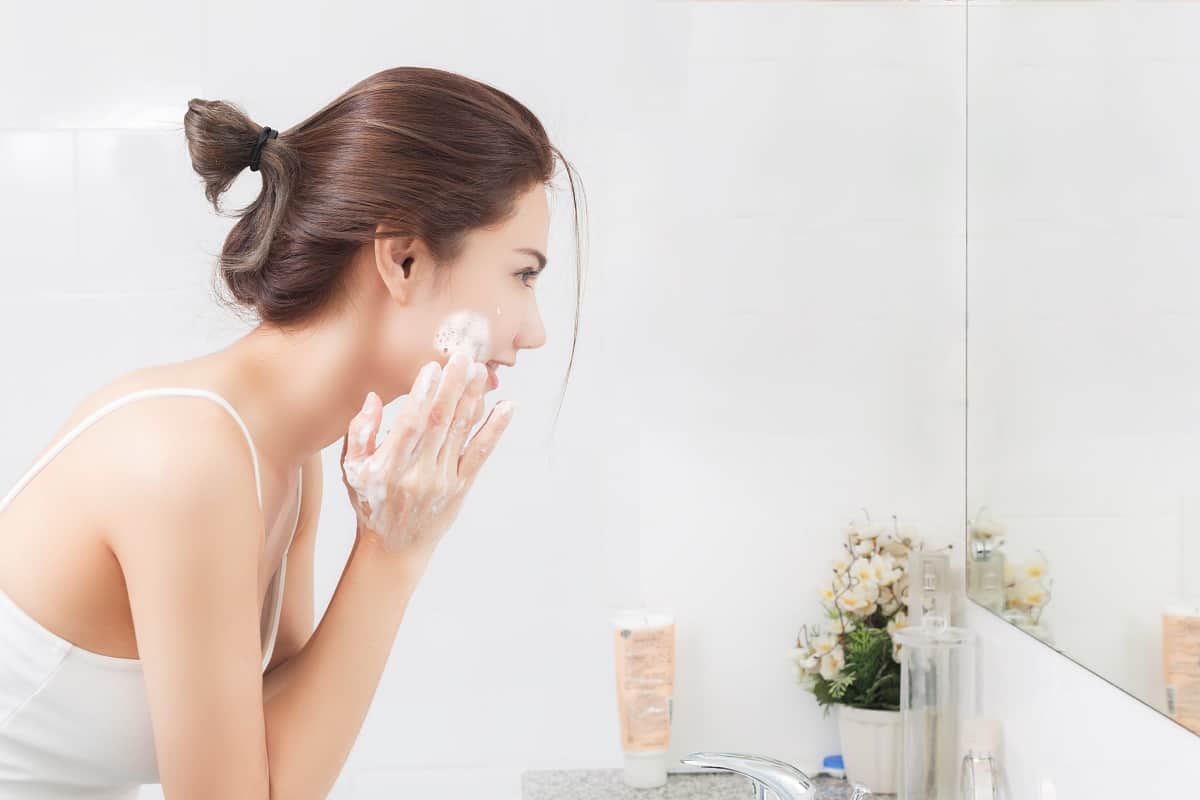 When you think about spring cleaning, you probably imagine packing away winter coats and decluttering the pantry. But your closet and kitchen aren't the only things that could use a refresh right now. Your skin care routine could probably benefit from some spring cleaning, too.
Read on for a few tips from Dr. David Magilke to help you tidy up your skin care routine.
Toss Expired Products
In the spirit of decluttering, go through your skin care and makeup products and toss anything that has expired. Using these items past their prime could increase your chances of breakouts or other adverse reactions.
As you toss expired products, you may also want to swap out the brush head on your Clarisonic or similar at-home facial cleansing tools you use. These brush heads should be replaced approximately every three months.
Swap Out Heavy Moisturizers for Lighter Formulas
That rich, oil-based moisturizer that got your dry skin through the chilly winter can leave you looking oily as temperatures rise. It's time to transition from heavy skin care products to lighter products with ingredients like hyaluronic acid. Hyaluronic acid helps hydrate your skin without clogging pores or creating excess oil.
Step Up Your Sunscreen Application
If you were lax about sun protection during the winter, recommit yourself to healthier habits. Even on cloudy days, the sun's rays can still sneak through clouds and damage your skin.
There are a few different ways to incorporate sunscreen into your daily skin care routine:
Use a facial moisturizer with sunscreen in it
Layer a separate sunscreen on top of your moisturizer
Use makeup (e.g., foundation, tinted moisturizer) with sunscreen in it
Whatever approach you choose, make sure the product has an SPF of at least 30. And don't forget about applying sunscreen on the rest of your body when going outside. If you are spending a lot of time outside, reapply every two to three hours.
Schedule a Professional Treatment With Our Skin Care Team
Dr. Magilke and our team invite you to celebrate the beginning of spring with a professional skin care treatment. An in-office treatment like the Blue Radiance peel by Obagi is perfect for removing dead, dry skin cells and revealing smoother, more radiant skin. Depending on your particular skin care goals, another treatment like intense pulsed light or laser skin resurfacing may be a better option for you.
To learn more about how to get the dewy, glowing complexion you desire, contact the office of Dr. David Magilke today.