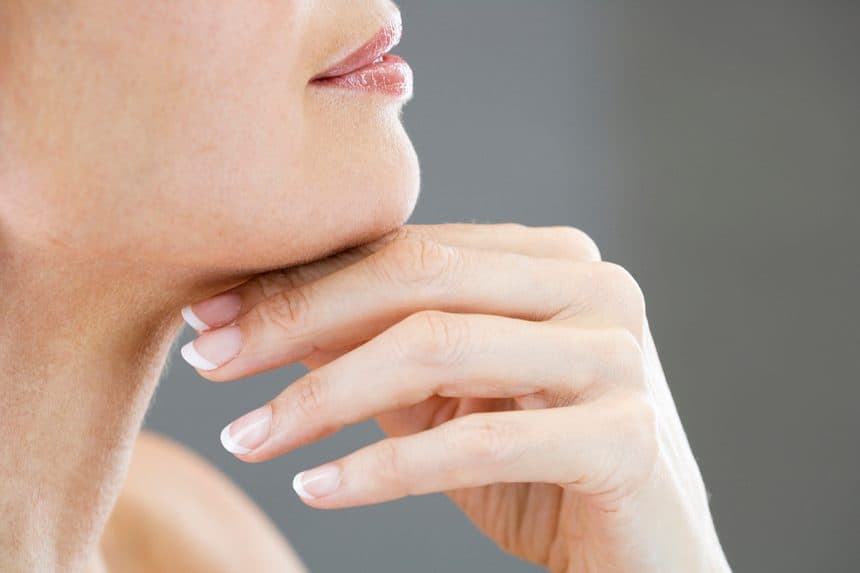 Men and women both want an attractive facial profile and shape. Where men often desire a stronger jawline, women tend to veer toward softer features with a youthful face and neck appearance. A weak chin, fat accumulation around the chin and jawline and loose skin can affect your self-confidence. Facial plastic procedures with our board-certified facial plastic surgeon can deliver the lower face proportions and youthful neck you're looking for when you glance in the mirror.
Neck Lift
The neck is a forgotten piece of the average skincare regimen, which may be why this area shows signs of aging before the face. Neck lift, or lower rhytidectomy, addresses lax neck skin, muscle banding and fat accumulation in the submental area under the chin.
Dr. David D. Magilke removes the excess neck skin and tightens muscles for a smoother, tauter neck and jawline. Neck lift improves neck lines and wrinkles, horizontal neck bands, double chin, loose skin, "turkey wattle" and jowls. Dr. Magilke conceals the procedure's incisions behind the ears, repositions the remaining tissues and re-drapes the neck skin for a younger contour. He may use liposuction to thin the neck and jawline.
Chin and Neck Liposuction
You can work on toning and slimming down most body areas with diet and exercise, but these methods often do not affect the chin and neck region. These areas may accumulate fat with age as fat pockets shrink and sink lower in the face. Liposuction in the chin and neck gets rid of a double chin or heavy neck, though adults need to have good skin elasticity and minimal sun damage so the skin tissue contracts to the new chin and neck contour.
Neck and chin liposuction permanently removes the excess fat to reveal your natural jawline and facial shape. A hollow tube (cannula) breaks apart fat cells and suctions them through small incisions typically hidden under the chin.
Chin Implants
Sometimes the natural jawline may not harmonize with the rest of the facial features and create a weak facial profile. Women may wish for a chin shape that balances the facial length, while men crave a stronger chin. A soft or muted chin may cause the overall face to look round or short and emphasize the nose. Chin implants improve the balance of the facial features by inserting an implant in a quick and straightforward procedure that may not even require anesthesia. Patients can choose the size and shape of their implant, which is removable if the results are unsatisfactory.
Genioplasty is another chin augmentation procedure to alter the chin's appearance and involves cutting and moving the jawbone forward for permanent results.
If you're unhappy with the appearance of your chin and neck, contact Dr. Magilke in Portland today. Schedule your consultation by calling (503) 297-6511 or filling out our online contact form.