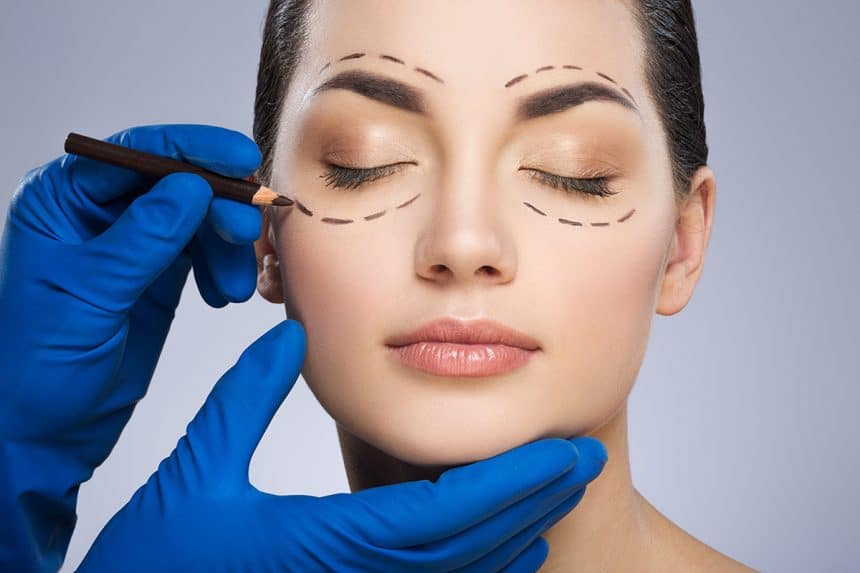 What Happens to Eyelids When You Age?
Telltale signs of aging include puffiness, bags, wrinkles or sagging skin around the eyes. As the aging process occurs, fat pockets become displaced and more pronounced, eyelid muscles loosen and eyelid skin begins to stretch and sag. Genetics can cause some of these issues to develop earlier for some patients than others.
How Do You Fix Aging Eyelids?
Eyelid surgery (blepharoplasty) with Dr. David Magilke can help to reduce these visible signs of age. These procedures can rejuvenate the appearance of the eye area through the removal of excess fat and loose tissue as well as excess skin. It's important to explore the various types of eyelid surgery so that you can determine which procedure may best benefit you.
Upper Eyelid Surgery (Upper Blepharoplasty)
If you have sagging skin, excess visible fat or puffiness on or around your upper eyelids, an upper blepharoplasty may be the procedure for you. During this procedure, the excess fat, skin and muscle causing a drooping or hooded appearance is removed via an incision in the upper eyelid crease. The result is a more youthful appearance!
What is Upper Eyelid Surgery Like?
All patient needs are unique, so upper eyelid surgery techniques can definitely vary according to the individual. For those struggling primarily with bulging fat pads, for example, skin removal may not be necessary. For others, eyelid bulk will be reduced by removing a strip of muscle known as the orbicularis oculi.
Lower Eyelid Surgery (Lower Blepharoplasty)
If you have excess skin, dark circles or under eye "bags," lower eyelid surgery may help you recover a rested and youthful look. Lower blepharoplasty is performed by creating discreet incisions below the bottom lash line and removing protruding or displaced fat, excess skin and/or muscle, creating a smoother transition between the lower eyelid and upper cheek areas.
If you are considering either upper or lower eyelid blepharoplasty, be aware that the best candidates for these plastic surgery procedures are those who are in good overall health, are non-smokers and do not have any uncontrolled systemic diseases which could increase the risks of surgery.
Double Eyelid Surgery
Patients of Asian descent who naturally lack a visible fold in the upper eyelids may undergo Asian blepharoplasty (a.k.a., "double eyelid surgery") to create such a crease. Dr. Magilke collaborates with every patient individually to ascertain his or her double eyelid surgery goals and create a custom plan that delivers the desired aesthetic result.
Contact Us for More Info
You may have further questions about the details of eyelid surgery and what option may be best. If you have questions, Dr. David Magilke and the Portland Face Doctor team can help. For a consultation, reach out to us today at (503) 297-6511 or via email.